ECHOcommunity Updates
In this issue:
---
Alien Invasions, People-centered development, and the Passion(fruit)
From ECHO's Seed Bank: Purple Passionfruit - Gene Fifer
Passionfruit can take 12 to 18 months to fruit after planting, but patient care will be rewarded with beautiful flowers and tasty, aromatic fruit. Passionfruit is similar in flavor to guava. Its juice is enjoyed on its own or mixed with other tropical juices, and the pulp is used in sauces, gelatin, candies, jams, ice cream, and pastry fillings. The ovoid fruit is 4 to 7 cm in diameter and contains high levels of vitamins A and C.
There are both purple (Passiflora edulis), and yellow (Passiflora ligularis) forms of passionfruit. Both kinds of passionfruit are called by other common names, including granadilla, maracuja peroba, and linmangkon. Purple passionfruit is best suited to subtropical climates, whereas yellow varieties grow best in hotter, more humid tropical climates. Fruits of the purple form, as the name implies, turn dark purple or black when they mature. The skin also wrinkles when the fruit is mature.
Whether passing through, or invited into the home, it would take a visitor to any number of Myanmar's Karen communities only a few minutes to realize the importance of agriculture. Small home gardens are common to nearly all households, and may be second only in occurrence to the pig that can be found being raised underneath so many homes. Like many other countries in Southeast Asia, land in Myanmar is as hard to come by as the protein that needs to be produced on it, making hog production a viable and popular source of animal protein.
Being omnivores and efficient consumers of household waste, pigs are well suited for integration into smallholder farming systems where space and resources are limiting factors. But even one or two pigs can become costly to feed and will require, in many cases, expensive purchases of additional off farm feed sources.
I have spent over fifty years working in East African Rangelands studying wildlife in National Parks and ranches or helping pastoralists in northern Kenya and consulting in Tanzania. The situation has changed unpredictably and dramatically since my original research in the Queen Elizabeth National Park in western Uganda. The main change has been rapid and near exponential human population growth with accompanying degradation of the rangelands especially those classified as ASALs (Arid or Semi-Arid Lands). It is not unique to the Greater Horn of Africa, but an example of what has been happening in most countries in Sahelian Africa. A world's leading expert on deserts concluded over 25 years ago that "all the areas between the 100mm and 300mm isohyets will become man-made deserts in the next 35-70 years if the present trend is not reversed!" (Le Houerou,1991). Further exacerbating the effects of unchecked population growth is that of global warming, where pastoralists are the victims of the rapid increase in the use of fossil fuels by the world's increased human population.
Reflections of my Time in Guatemala
By: Launa Tanner, ECHO Tropical Mountains Intern
The excessive rains of Izabal, Guatemala, are a stark contrast to the semi-arid climate I am accustomed to in Kitongo, Tanzania. At Frutas Del Mundo Farm in Izabal, I spent many hours digging in the rain, cleaning drainage canals to ensure the water flowed to the river. I observed the importance of planting fruit trees where they have good drainage. A benefit to slopes or mountains is drainage. I visited a farm along the shore of the Rio Dulce where I was shown an obvious difference in growth and health of rambutan trees growing on slopes versus on flat land. This will be beneficial knowledge for my time as the Tropical Mountains Intern at ECHO Florida as it is also a very tropical climate.
Traditional diets included a wide variety of ingredients from myriad wild and domesticated plants. Regional cuisines were shaped by native species in their local environment and by gradually-adopted plants from distant places. The modern global food system and market pressures have reversed this trend, so that today's diets rely on a dwindling number of crops for a growing number of people. This has profound effects on health and leads to dependence on unstable commodity markets. Malnutrition and food insecurity are critical issues for society's most vulnerable citizens.
This Technical Note (TN) will explore the unique plants that are used around the world to add variety and dependability to diets. Some species are wild or naturalized and can be found in forests, fields, and wetlands. Some are old cultivars of widely grown crops that have fallen out of use. Others are popular in one part of the world, but could be a valuable contribution to diets around the globe. Many have multiple uses and benefits. An essential part of ECHO's mission is to make seeds or cuttings of these traditional plants available to at-risk communities.
This TN addresses underutilized crops from the perspective of the smallholder farmer and community-based development worker. It will not discuss national and international policies, or international genetic preservation efforts. It will discuss underutilized plants and climate change from the perspective of local- and farm-level resilience, but will not examine global mitigation and adaptation implications. Livestock, aquaculture, or marine species are not addressed in this TN.
Mr. Karim Soré works as a facilitator with AZN (Association of Zooram Nongtaaba) in Guié, and lives in the village of Goèma, located in the province of Sanematenga. Karim works with a small group of farmers who do not readily embrace change when it comes to the way in which they have always practiced agriculture. Because of this, Karim decided to demonstrate these FFF techniques in the field that the village had given him.
In this issue:
---
Yellow Shoot, Green Fruit: Citrus Greening Disease Guidance for Citrus growers in the tropics
from interviews with Tim Gast and Tim Watkins, summarized by Stacy Reader
Excerpt: Bacteria in the genus Candidatus Liberibacter have caused a decline in citrus trees around the globe. The bacteria clog the sugar transport system (phloem) of a tree, effectively destroying the tree's ability to send synthesized starches from the leaves to the roots. The roots die without access to the simple starches that are their food. The compromised root system is then unable to supply leaves with sufficient water and nutrients. Once a tree is infected, there is no cure for the disease. However, we now have more hope that we can help trees recover from and grow out of the disease than we used to.
With multiple requests for information about widespread citrus decline, we decided to learn more about its potential cause and practical management tools. We interviewed Tim Gast, Citrus Production Manager at the University of Florida's Southwest Florida Research and Education Center, and Tim Watkins, Head of Agricultural Operations at ECHO Florida's Global Farm.
East African farmers Kaneli and Happiness Mafie are combating this soil erosion and improving moisture retention by planting Canavalia Ensiformis, known as "Jack Bean." Canavalia, is a cover crop that is highly encouraged to farmers for increasing nitrogen levels in the soil and providing shade for the soil.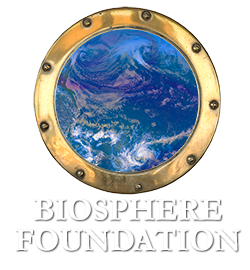 In 2012 Biosphere Foundation in conjunction with various local community organization and LIPI (Indonesian Institute of Science) started to carry out relevant research activities. These activities included research into agricultural improvement in the farms surrounding the National Park that would utilize sustainable methods to increase crop production using an agroforestry approach.
The study aimed to optimize agricultural production both in the monsoon season and the dry season to improve the economic condition of farmers and increase food and fodder production. All parts of the research were carried out using a system of participatory research with the farmers themselves taking part in the set up and collection of data. All crops were tested without any use of pesticides and with locally obtained cow manure as fertilizer.
The crops used for testing or incorporation into a demonstration model were selected on the basis that they have one or many of the following properties:
Drought hardiness

Nitrogen fixing properties

Were marketable locally

Were improved varieties of crops already familiar to the farmer

Were potential products that could be marketed in Bali
Asia Chaya African Moringa Yard long Bean Chickpea Tomatoes Millet Sorghum bicolor Sorghum Winged Bean Cowpea Roselle eggplant Sunn Hemp Velvet Bean Bali
This photo story submitted by Robert Sanou
Caption: In Africa we say that there is just some information that we can't keep to ourselves.

The farmer in the photo planted two separate fields of millet, one using the FFF method (left) and the other using the traditional method (right).

Just amazing!